GRASS-FED BEEF RAISED IN AMERICA
Welcome to our family farm.
GRASS-FED BEEF RAISED IN AMERICA
Welcome to our family farm.
YOU ARE WHAT YOU EAT EATS
Why Grass-Fed Beef?
HEALTH PROFESSIONALS
recommend grass-fed beef because it may reduce your risk of a number of diseases, including diabetes, obesity, cardiovascular disease and cancer.
Nutrition and wellness provider
recognize grass-fed beef for being nutritionally superior. "You are what you eat," and "You are what you eat EATS."
Environmentalist
appreciate the sustainable agricultural practices that form the base of its solar production model.
Animal welfare advocates
favor grass-fed beef because it allows for healthier animals, raised with respect. They are animals that are raised in a manner that provides the fulfillment of their natural behavioral instincts – grazing on pasture.
Consumers
seek grass-fed beef as an alternative to the gigantic "factory farms" and feedlots in industrial beef production, where animals are fed low-level antibiotics, hormones, an aberrant diet, and chemicals to speed gain. They are rediscovering the quality and care of products that are raised with pride on American family farms.
NUTRIENT HIGHLIGHTS
Health Benefits of Grass-Fed Beef
Excellent source of high-quality protein, iron, zinc, selenium, phosphorous and the B-complex vitamins
Lower in fat and calories – grass-fed beef has the same amount of fat as skinless chicken breast (½ to ⅓ lower total fat than feedlot beef). A 16-oz. grass-fed steak has approximately 264 fewer calories than feedlot beef
Higher in Omega-3s – the "good" fats that are heart friendly, brain enhancing and cancer-risk reducing
High in CLA (conjugated linoleic acid) – grass-fed beef is the richest source of the "good" fat, which reduces cancer and cardiovascular disease risks
Higher in Vitamin E – grass-fed beef has four times more of this antioxidant and anti-aging nutrient
Higher in carotenoids – grass-fed beef has four times more beta-carotene than feedlot beef.
Safer – grass-fed beef is millions-fold lower in E. coli and carries no risk of Mad Cow Disease
A HOLISTIC APPROACH
Our Standards
Our cattle are born, raised and finished on open grass pastures in the rolling hills of Southern Missouri.
We practice a holistic approach to farm management, which sustains and nourishes the environment through pasture restoration and soil improvement. We take care of our animals and land with the upmost respect – because in turn they take care of us.
All beef raised by Rain Crow Ranch is BORN, RAISED AND PROCESSED in the USA.
THIRD-PARTy CERTIFICATIONS

American Grassfed® Association (AGA) Certified 100% Grassfed
Our cattle are bred for the quality of their beef and receive a forage diet where they are continually rotated to fresh pastures. Our animals are never held in confinement, never fed antibiotics, and never receive synthetic growth hormones. This standard is third-party verified by the American Grassfed® Association.

Global Animal Partnership (GAP) Step 4
GAP is a non-profit organization made up of farmers, scientists, retailers, manufacturers and animal advocates, all collaborating with a common purpose: improve farm animal welfare. This is a 5-Step® Welfare Rating Program for farm animals, where farms and ranches are audited every 15 months by an independent third party.
FAMILY-OWNED and Operated
Our Story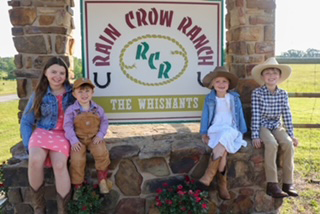 Rain Crow Ranch, located in the rolling hills of the Southern Ozarks, has successfully combined science with the artisan way of raising authentic, sustainable, flavorful grass-fed beef that has been long since abandoned by the industrial beef industry.
Over the past 20 years, Rain Crow Ranch has refined the genetic identity of our Angus-bred cattle. With a variety of more than nine lush grasses, we produce our signature, Rain Crow Ranch American Grass-fed Beef.
As an American family farm, we embrace animal welfare by never subjecting our animals to confinement or industrial feedlots. Our cattle have never been administered antibiotics, growth hormones or animal by-products.
Rain Crow Ranch maintains rotational grazing with a 100% grass-fed diet, which reduces fossil fuel consumption, erosion and toxic run-off. Rain Crow Ranch is certified 100% Grassfed by the American Grass Fed Association.
Our family takes pride in presenting to you the "Healthiest Beef on the Planet."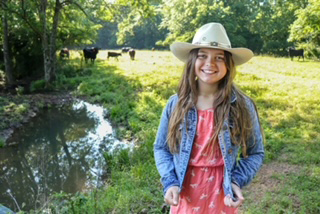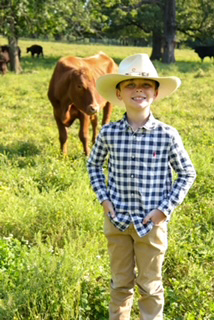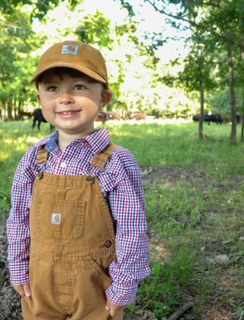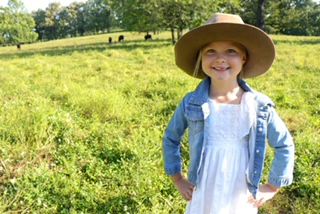 RAISED WITH INTEGRITY
Our Core Values
To produce the healthiest, highest-quality beef in a reliable year-round supply
To treat our animals with compassion and respect while providing for the fulfillment of their natural grazing behavior
To consider stewardship of our environment as a privileged legacy for future generations
To support American family farms by offering a model of profitability that assures their continuance